Barnet & Culture for Youth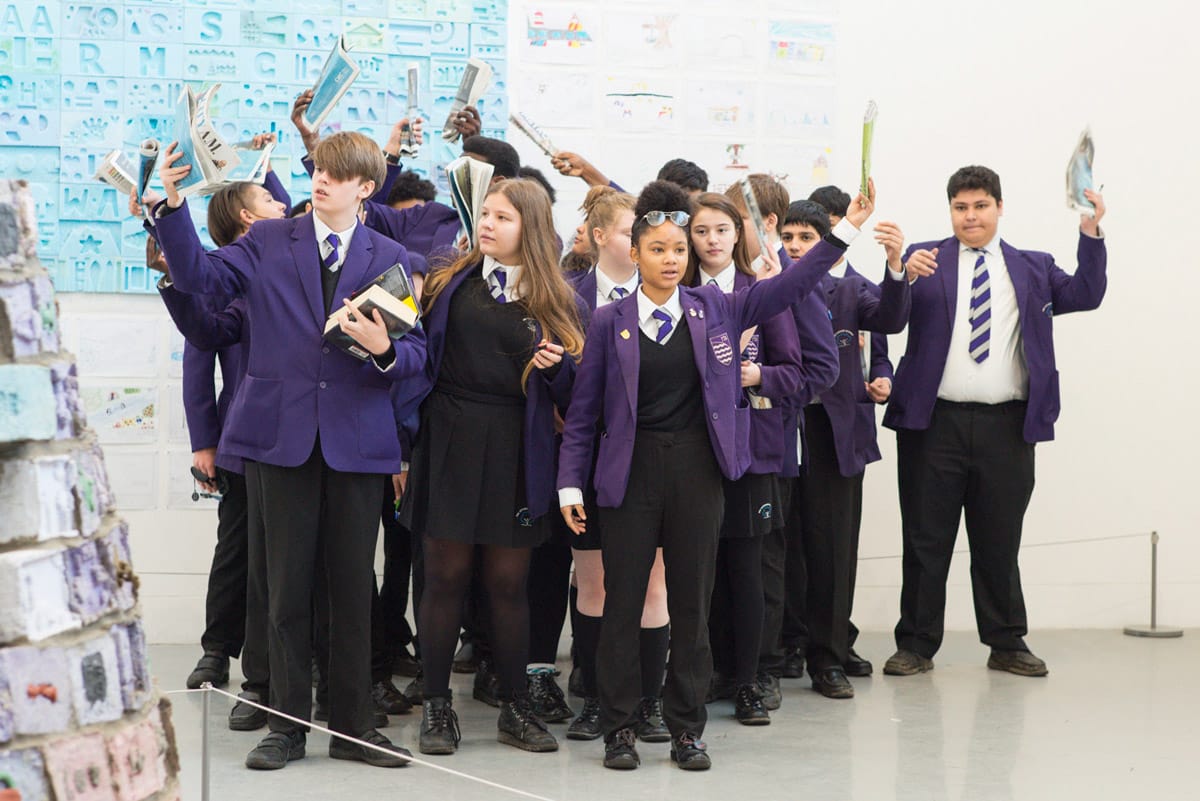 Barnet & Culture for Youth is Barnet's Cultural Education Partnership and aims to provide a rich cultural education for every child and young person in the borough.
Barnet & Culture for Youth was established with three-year seed funding from A New Direction and John Lyon's Charity, and is one of over a hundred CEPs across England.
The founding partners were drawn from arts organisations, local authority services and primary, secondary and higher education providers from across the borough. B&CY is co-ordinated by artsdepot, in collaboration with founding partners, steering group and members.
The principal aim of B&CY is to identify ways in which every child and young person in Barnet can experience a rich cultural education to provide them with tools to enable them to navigate the world and feel it is theirs to enjoy too.
Become a member
artsdepot invites you to become a member of Barnet & Culture for Youth (free of charge). The partnership is for schools and any organisations, individuals or artists working with young people in Barnet.
Members receive information about opportunities from other members, are able to apply for access funding and can join our working groups. artsdepot is offering schools support with Artsmark and connections with arts organisations. Similarly, we are offering arts organisations the opportunity to develop partnerships and relationships with schools. Barnet & Culture for Youth runs two events a year for members to connect as well as CPD workshops throughout the year.
To become a member of Barnet & Culture for Youth, complete this registration form.
Access fund
Barnet & Culture for Youth Members can apply for small grants of up to £500 supporting young people's access to cultural education opportunities.
The Barnet & Culture for Youth Access Fund is £5,000 annually and is managed by artsdepot. The aim of the funding is to support the development of partnerships and collaborations between schools or youth organisations and arts organisations.
Applications are particularly encouraged from those working in the priority areas of excluded children, those with special educational needs, faith schools and home educated children. To see examples of successful applications, visit the Successful Grant Recipients tab on this page.
Click here to apply for the Access Fund. Please note, you must be a B&CY Network Member to submit an application. If you're not already a Member, please sign up here.
Barnet's Cultural Education Strategy
Led by the Barnet Cultural Education Partnership Steering Committee, extensive consultation took place over the course of a year to find out what was important to children and young people in Barnet as our society recovers from the pandemic. Four key themes emerged that tie in well with the Barnet Plan themes of Education & Learning, Health & Wellbeing and Life Chances. The Cultural Education Strategy for Barnet was published in July 2022 – download it from the bottom of this page.
Download the Cultural Education Strategy for Barnet
Published in July 2022, the Cultural Education Strategy was created for the children and young people of Barnet through consultation with schools, youth arts groups, arts organisations, and professionals across the borough.